Tire Center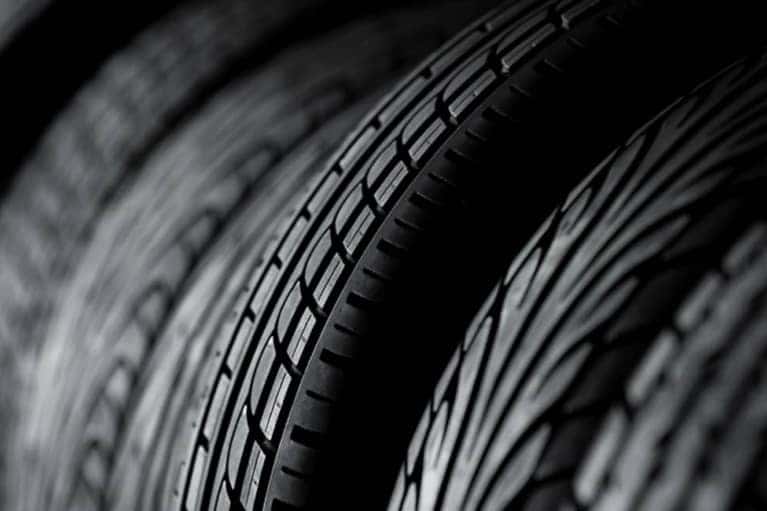 The advantages and benefits of replacing your tires at Carland Service Center in Alpharetta, Georgia include:
Free Lifetime Tire Rotation
Free Road Hazard for 2 years
Free Roadside Assistance for 2 years
Safe vehicle operation depends on your tires being in good condition. Your tire tread can wear away completely, leaving the tires bald and often exposing the steel cords if your tires are neglected. Are you in need of tires? You can trust the experts at your local service center in Alpharetta, Georgia. The experienced technicians at Carland Service Center will help you set the ideal tires for your vehicles, based on your driving style and the roads on which you drive. You can be sure Carland Service Center is your one-stop-shop for any and all of your tire needs, with access to a complete collection of different tire options.
Tire Road Hazard Service Program
When you purchase authorized tires at your local service center in Alpharetta, Georgia.
With Expanded Benefits at no Additional Cost!
We are switching vendors, going to Nation Safe Drivers. Second Year is now covered 100%. ALl tires will come with roadside assistance (including towing, lockout service, refeuling and more). No Additional Cost!
Our service department also offers name brand tires, such as Michelin, Bridgestone, Goodyear, Yokohama, Dunlop, Continnental, and more. Additionally, our state-of-the-art alignment and balancing machines make Carland Service Center your one stop tire shop in Alpharetta, Georgia and allows us to get you back on the road as quickly as possible. Carland Service Center offers fantastic replacement tires for a variety of vehicles.
Have you noticed your vehicle's handling less reliably? After you've had the same set of tires for at least 5 years, you should have your tires thoroughly inspected every year. If your tread is worn, your Carland Service Center is here to help. Our expert tire technicians can take a look at your vehicle. If your tire tread is worn beyond the recommended tread depth levels, your tires will need to be replaced. You can also check your tire tread depth yourself with a tire tread depth gauge.
There are many causes of tire damage, including:
The age and wear of your tires are two main factors
Frequent driving can result in excessive wear and tear, leading to less grip
Road conditions such as potholes, speed bumps, or other climate-related issues such as extreme temperatures, rain, snow, and ice
Speeding
Under- or overinflated tires
Improper wheel alignment
Failing to balance or rotate tires
Using incorrect tires in improper conditions
Damaged or worn tires can be dangerous for you and your passengers. Tires with abnormal tread wear patterns can cause the vehicle to shimmy and vibrate and can adversely affect the manner in which your vehicle performs. Tire with abnormal tread wear patterns will no longer make contact with the road in the manner for which they were designed. You can bring your tires in, no matter the condition, and your expert technicians can evaluate them and make suggestions on whether they need to be repaired or replaced.
Signs that your tires are worn can include:
Uneven tread depth
Shallow treads
Damaged valve caps
General tire damage
How Your Tires are Professionally Serviced and Repaired at Carland Service Center:
Raise your vehicle using our automotive lift
Rim and tire assembly are removed from the vehicle
Tire is removed from the rim
New valve stem assembly is installed
New tire is installed on the rim
Tires are inflated to recommended pressure
On our computer-aided dynamic tire balancing machine, the tire and rim assembly are balanced
Tire and rim assembly are reinstalled onto your vehicle
Wheel retaining nuts are torqued to the vehicle manufacturer's specifications
Are you ready to schedule your tire evaluation in Alpharetta, Georgia today? Give us a call at (678) 624-0050 to schedule your appointment today. Our service hours are Monday-Friday 7 AM-7 PM and Saturdays 7 AM-5 PM. Our service team is proud to serve our Marietta, Atlanta, and Alpharetta, Georgia neighbors.